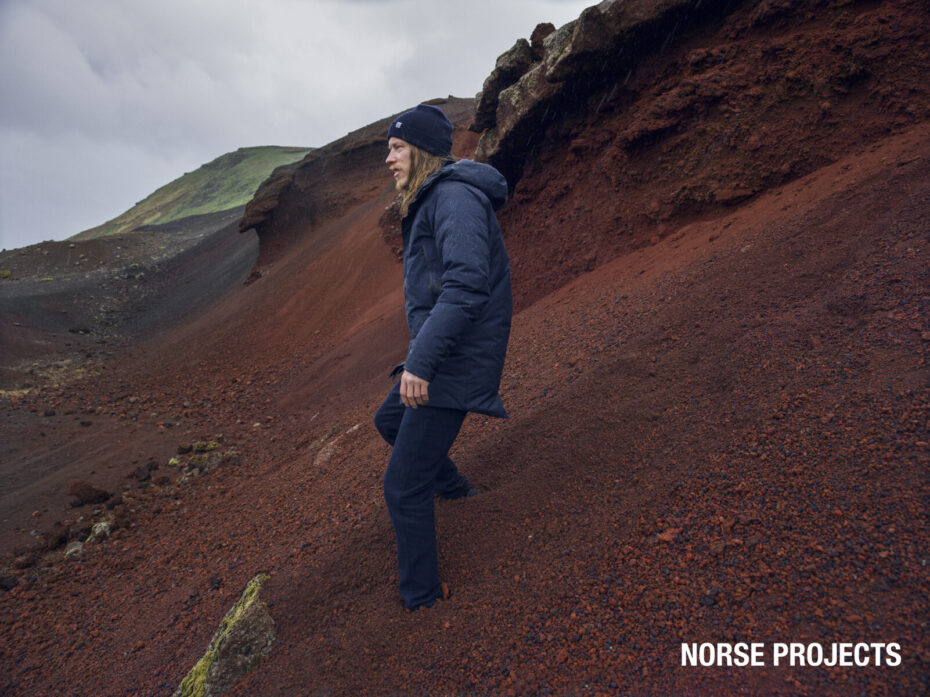 Landscapes can play a significant role in storytelling by creating a sense of atmosphere and setting. For the premium Nordic clothing brand Norse Projects this seems like a natural starting point
To mark the release of the first Gore-Tex jackets by Norse Projects, the campaign portrays a love affair between Iceland's rich scenery and Norse Projects contemporary Nordic design. The cast features an outdoor guide and an established feature film actor.
Travelling through lava fields, onto glaciers and across volcanic beaches, the work moves between the natural elements allowing the epic landscape to become part of the storytelling. The outcome is a series of images detailing the precise workmanship of the clothing against Iceland's iconic landscapes.